Words & Photographs by Angela Terrell
I struggled working out the exact point land and water met, and as I focussed my camera on the hulking columns of ochre and rose hued sandstone that simultaneously rose into the cloudless sky and plunged into the watery abyss, I held my breath, hoping the fragile image wouldn't shatter before its amazing symmetry was captured. Through the viewfinder I spied the roots of Kimberley roses and buttercup-yellow Kapok bushes anchored to the sentinel-like monoliths, and a kite soaring above their resilient foliage - but as time and movement were fast becoming my photographic foes, I continued scouring the glassy surface for a horizon line, increasingly breathless, until I finally took the shot.
Not surprisingly, there were a multitude of wonderful photo opportunities while we explored Australia's largely uninhabited Kimberley coast with Aurora Expeditions, a cruise company that dolls out comfort and adventure in equal measure and specialises in travelling to pristine wilderness areas; and the Kimberley is as breathtakingly untouched as it gets. Described by Attenborough as one of the world's wonders, this vast and isolated landscape was slowly revealed as the nautical miles passed, filling all of us on board with an overwhelming sense of its importance and our own fleeting insignificance.
It's difficult reproducing the contradictions and nuances of the landscape though. The profound beauty hides an unforgiving wildness, and despite containing some of the world's most ancient geology, the area can be extreme in its transience. Sandstone, some of it over 1.8 billion years old, has been contorted by pressures over the millennia that are hard to imagine, or smoothed by the Wet's torrential waters which are again impossible to fathom in the Dry. Tidal fluctuations are massive and sometimes ferocious, resulting in waterfalls that run horizontally, rivers that run backwards and even an island that emerges from the ocean to become the ideal alfresco drinks bar. Low tide unveils a forest of mangrove roots growing from mudflats where mudskippers and red-headed honeyeaters flit, until rising water turns their tubular roots into lairs for crocodiles and barramundi. At Montgomery Reef, the tide retreats so rapidly it appears that an underwater world of sponges, clams and corals rises Atlantis-like from the sea, with the resulting marine-rich cascades perfect fodder for loitering birds, turtles and sharks.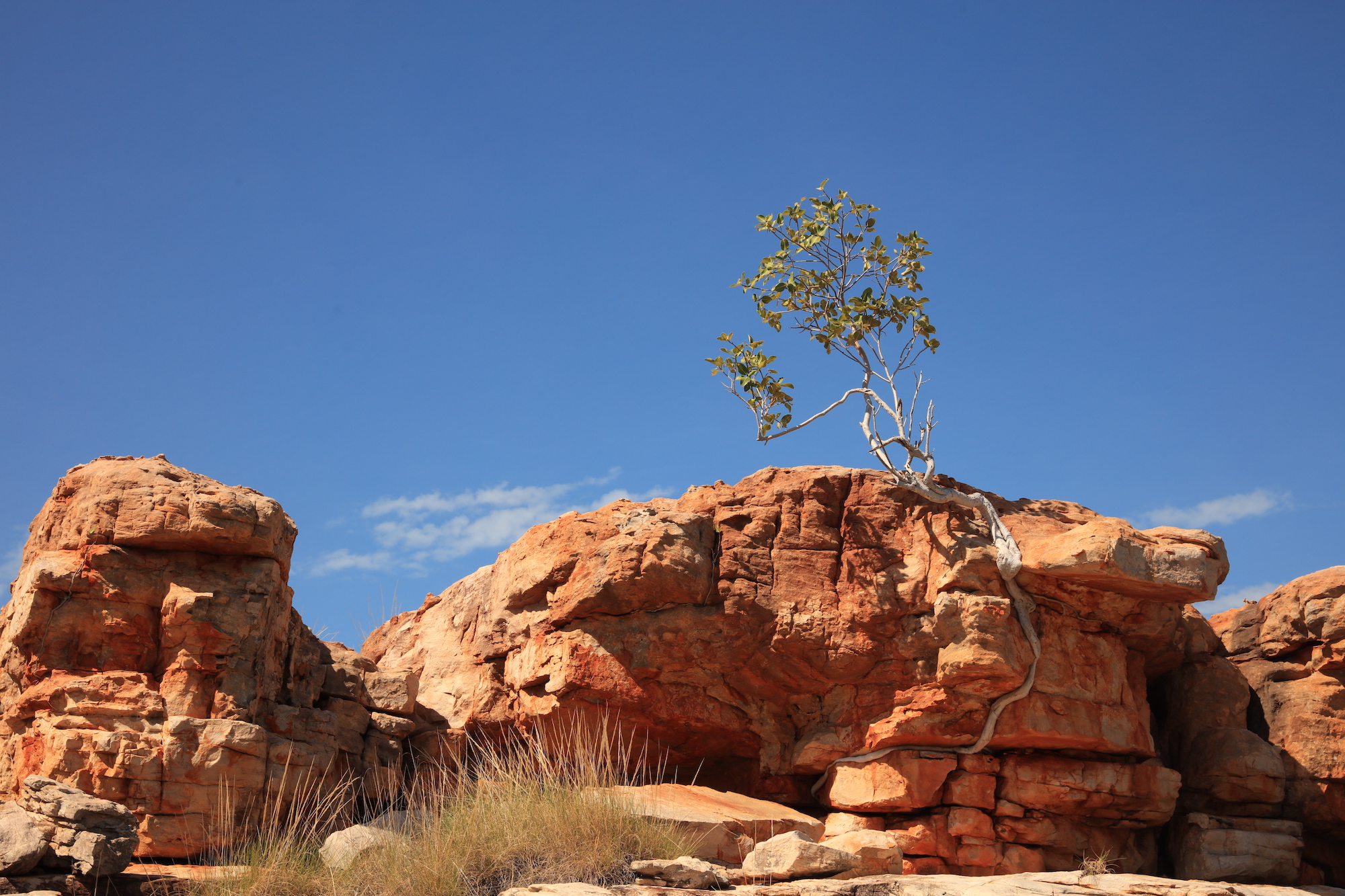 Fauna is abundant, and we revelled in spotting manta rays, dolphins, crocodiles and turtles whose nests we later spotted alongside Aboriginal Wandjina rock art, thousands of years old and depicting creator beings who I'm certain protect hatchlings as they stoically make their way to the water. Remarkable sunrises and sunsets, where the sky was streaked with every shade or red, orange, crimson and pink imaginable were backdrops for flocks of terns, frigate birds and brown boobies, and we were mesmerised by the fantastically-shaped eroded pillars on Edeline Island where ospreys had built nests using copious amounts of Kimberley flotsam and jetsam.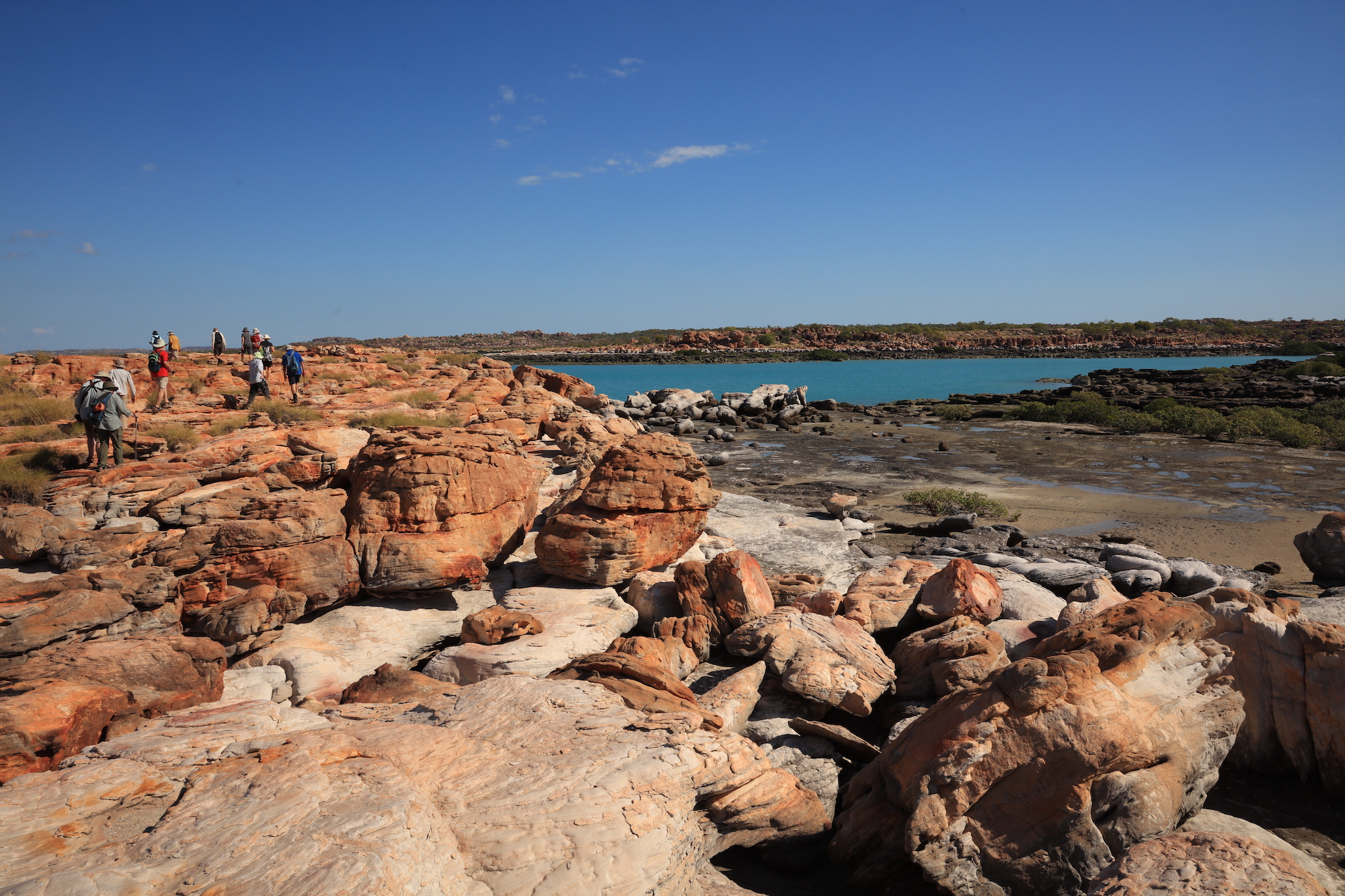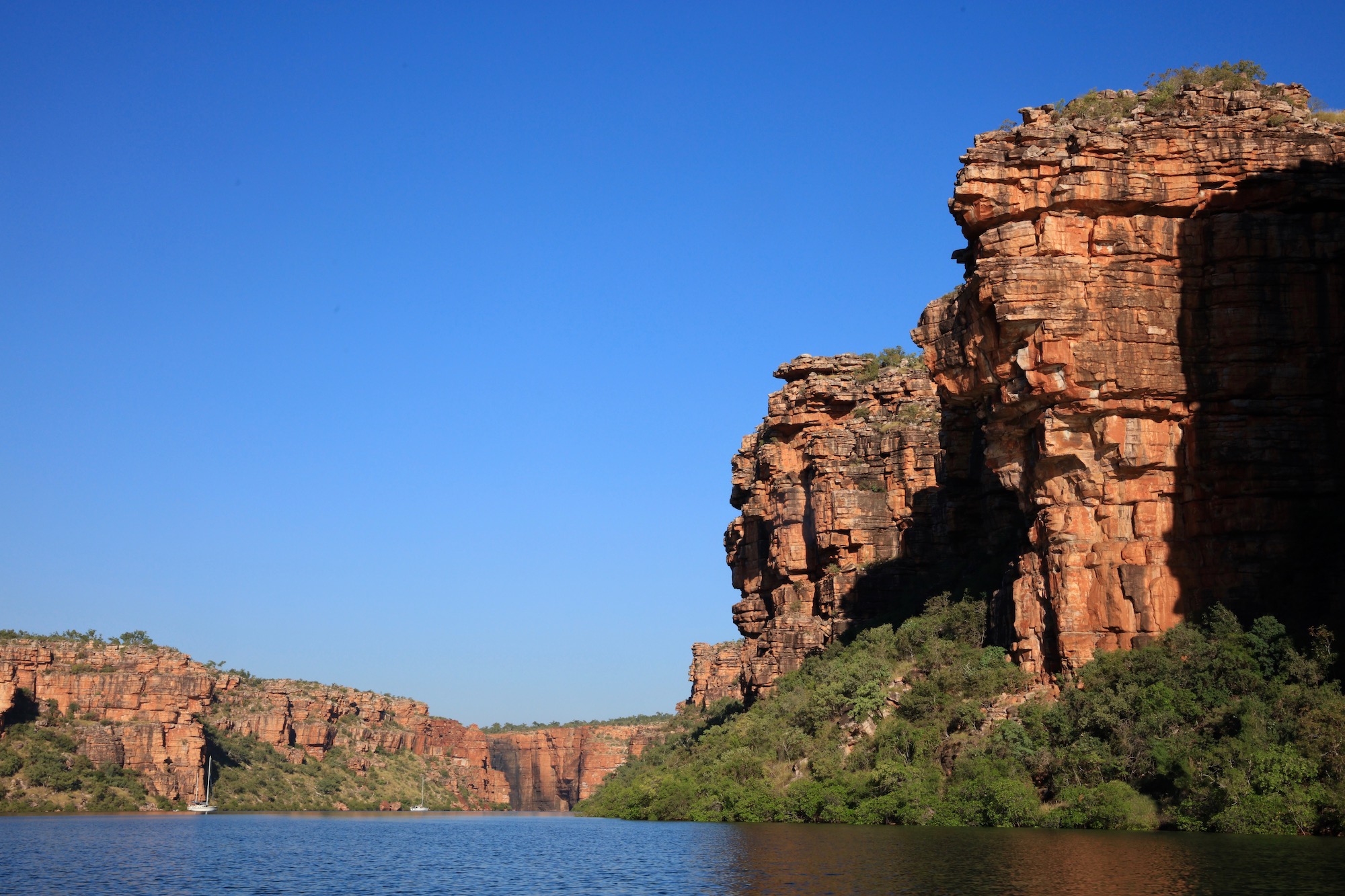 Wilderness is remarkably restorative, and Aurora took us to an exhilarating world that despite today's technology, was mysterious, remarkably unexplored and incredibly uplifting. We can never have enough of nature, and it's increasingly important we protect it, especially areas where rock-forms, waterfalls, islands, reefs and billabongs hold such otherworldly beauty and deep indigenous spirituality. And as for the photos, well, they only reveal a fraction of the Kimberley's true magnificence.