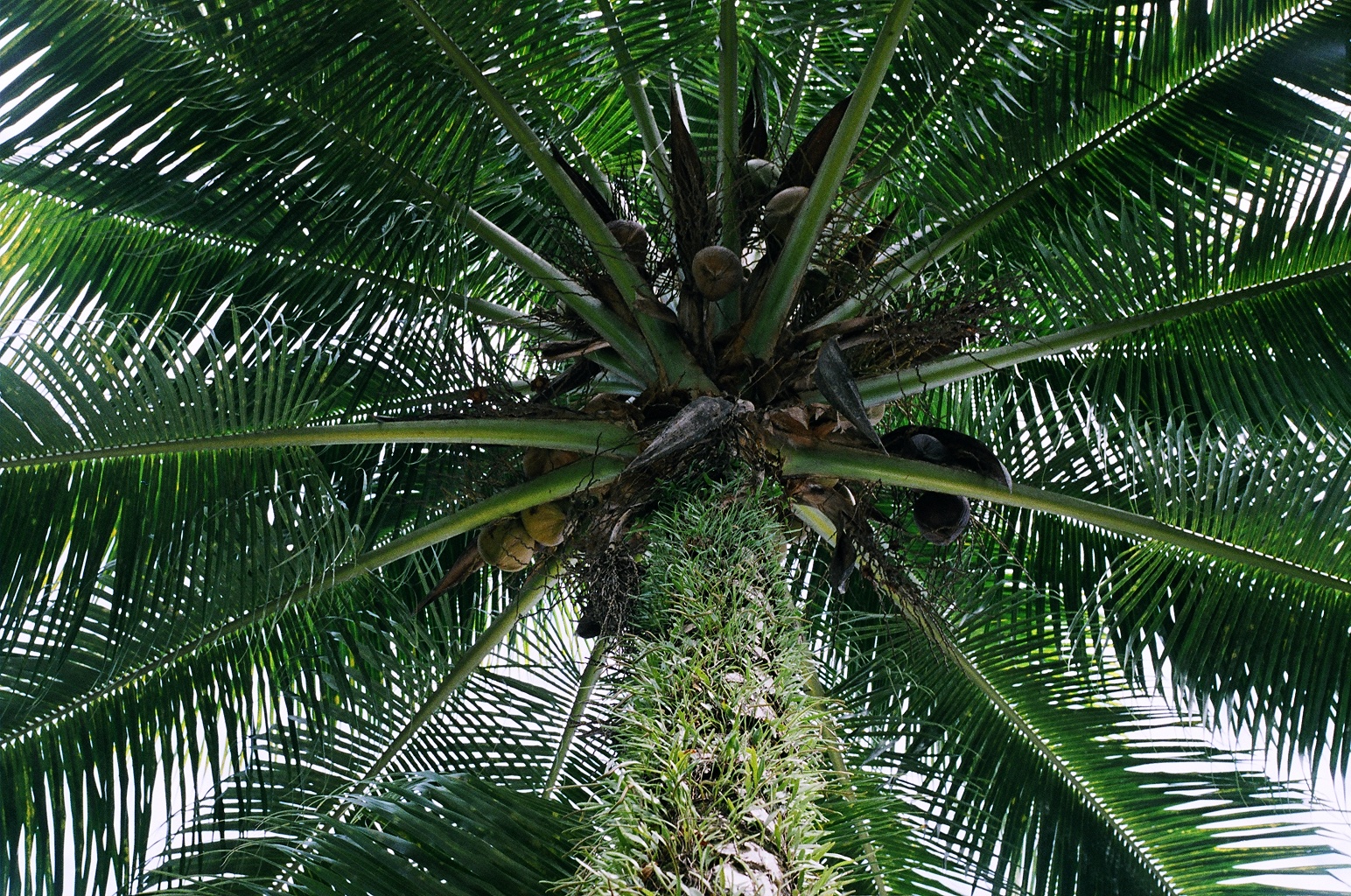 Words and photographs by Nina Hoogstraate.
Hit by the wave of sweet-scented humidity as I came out of Kuala Lumpur's International airport, I felt a smile widen across my face. Another adventure was about to begin, and I had no idea what to expect.
My first two days in Kuala Lumpur were blurry-eyed, headache infused walks around the city. I wasn't particularly impressed by much in the city apart from a few old, wrecked colonial style buildings and the vibrancy of Chinatown and textiles shops in Little India. The stench of pollution and stickiness layered over my enthusiasm.
The food however, was fantastic. Local Mamak and Kampung stalls – 'Kampung' meaning village and 'Mamak' meaning Indian Malay mixed culture – were the places that excited me most. So apart from strolling and exploring, eating was my priority.
When you sit down at a food stall, a pandan leaf is placed in front of you and a man approaches with a large bowl of rice, gathers a sizeable spoonful (or two) and places it on the leaf. After a few minutes, he returns with various curries, sambol and asks what you would like to drink. My choice: teh ice – or fresh juice. Teh Ice is the iced version of Teh Tarik, which directly translates to "pulled tea". It's black tea with condensed milk, and for someone who is lactose intolerant it's the worst possible thing to have, but so, so good.
After a few days in KL I flew to Kuching, a city in the state of Sarawak, Borneo. The vegetation surrounding Kuching is incredible; the city itself fairly underdeveloped but charming, with passers-by greeting you with a smile and the phrase "Welcome to Sarawak". As soon as I arrived I was taken to a food stall inside an old shopping centre, for prawn laksa. This place is so popular with locals that it has to close only within a few hours of opening in the morning, as all the food usually sells out by that time. A spicy prawn noodle laksa for breakfast may seem like most peoples' worst nightmare, but I'm a firm believer that when you're abroad, you do as the locals do.
In Kuching, I was invited to a traditional Malay wedding. The entire experience was so culturally different and a world away from any other wedding – or formal situation – I have ever witnessed.
The night before the wedding, we attended the pre-wedding ceremony, called the 'Berinai'. This is where the bride's hands and feet are painted with henna, and both the bride and groom dress in traditional costumes (in this case it was Malay and Chinese) so friends and family can take photos of, and with them. This was a thought-provoking evening; the room was lavishly decorated with candles and sheer white fabric, and all guests – except the senior members – were asked to sit on the floor cross-legged. After the Berinai, there was food: lots of food.
The following evening was the 'Akad Nikai' - the official ceremony. There were a series of white vans with drivers stood outside the hotel, waiting to take guests to the wedding in convoy. When we arrived, a lengthy residential street was completely cut off and most neighbours had opened their gardens for the guests to have dinner at one of the many tables. All in all there must have been about 300 people, all there for the same two reasons – the wedding, but also the food.
The ceremony was held at a family members' home, and it was so large and extravagant that some of the guests were already having dinner whilst watching the ceremony from one of the many flat screen TVs.
There were kompang (hand drums), expensive gifts on display in silver boxes and a signing of the dowry. Once the bride and groom were officially bound together for life, they had to feed one another rice as fast as possible; unlike us Westerners, who throw uncooked rice over the newlyweds as a symbol of luck.
As everyone clapped and cheered, the first dinner seating was done and about half of the people spilled out on to the streets – presumably to go home. Now it was our turn to eat. I have become aware of the importance of food within South East Asian countries; without food, there is no party. Without food, there are no conversations to be had.
After a few culturally intense days I flew to Langkawi and Redang. This leg of my journey was my favourite as these small islands are quite remote - full of winding country roads and vast vegetation. The beaches were isolated, the sea was clear and you can walk for hours admiring nature.
When flying from Langkawi and Redang to KL, the view from the little oval shaped aeroplane window is filled with small green and white islands that come in all different shapes and sizes, surrounded by turquoise rings, which slowly fade out in to a darker shade of blue. This was the magic I was searching for - clearly if you're in search of the real Malaysia, it pays to get a little out of the city, or at least invited to a local wedding.